As the summer comes to an end, it's time to start preparing your lawn and landscaping for the cooler weather.
Taking the time to properly transition your lawn from summer to fall allows you to…
Protect plants currently in your yard
Add new plants that will thrive in the coming seasons
As the seasons change, you want to make sure you properly fortify your lawn and garden to prepare for the cooler temperatures – that way, you can avoid any mistakes that will have everyone talking about your yard for all the wrong reasons.
Here is a list of the top 5 landscaping tips to keep your lawn, garden, and trees looking beautiful as ever as the seasons change.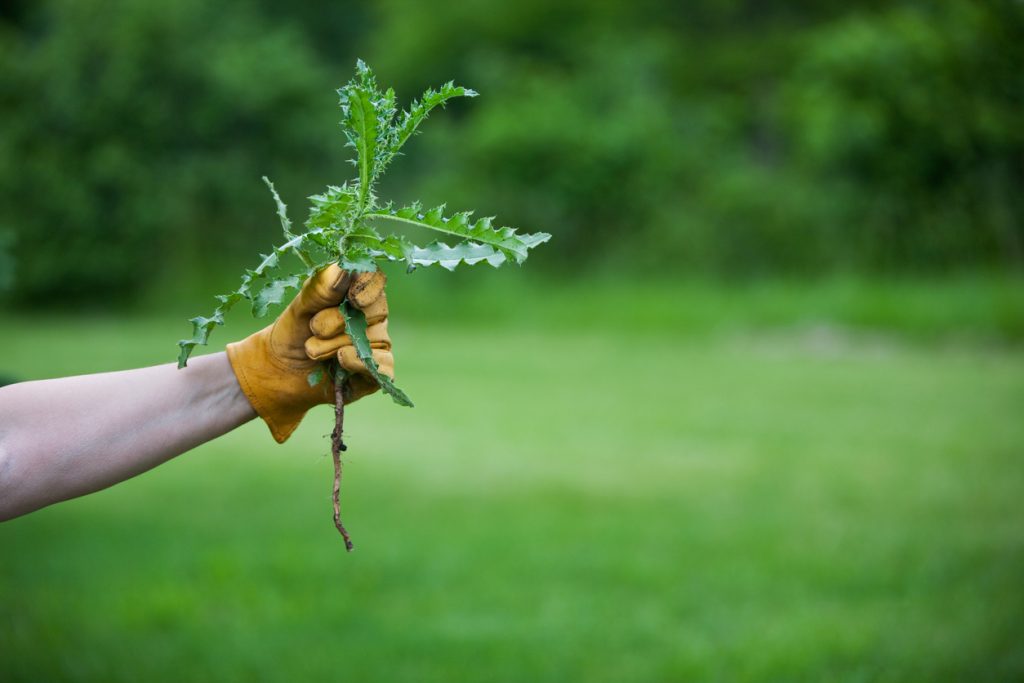 1. Get rid of the weeds
This time of year – late summer, early fall – is the best time to get rid of pesky weeds that have taken over your lawn.
Why? Because weeds are germinating right now, which makes them easier to get rid of.
We recommend:
Pulling up the weeds straight from the root to remove the entire plant
Weed killers and certain chemicals (be wary of harsh chemicals as they can be harmful to other plants, pets, or small children. Ask us which weed killers we trust and use!)
2. Give your lawn extra attention
The summer time is rough on your lawn.
Between the summer heat and extra foot traffic with all the warm weather activities, your lawn is left looking worn and tired.
We recommend:
Removing any dead grass
Lawn aeration
Fertilization
3. Clear & compost
When preparing your lawn for the colder months, it's important that you keep it clear of any plants, leaves, or branches that are dead or dying.
Leaving plants or branches in your yard that are dead or dying are subject to disease or insect infestation, so it's best that you get rid of them to prevent spreading.
We recommend:
Keeping some of these to build up a compost pile (But be cautious – not all plant debris are suitable for compost, so ask a professional before you start)
4. Plant new perennials & trees
When most people think "new plants" spring comes to mind. But late summer, early fall is actually the best time to do some planting.
Perennials are perfect for planting as the seasons change. Need help choosing the right perennial for your location? Speak with one of our experts!
5. Take a break from mowing
All summer long, you were consistent with your mowing to keep it short for warm weather activities.
But during this change in seasons, let your grass grow a little taller than usual to avoid damage and let it thicken up for the cold weather.
Grass that is cut too short will allow too much sun to reach the roots, causing them to burn and turn yellow and patchy.
We recommend:
Waiting a little longer in between regular mows
Raising the blade on the mower
Let us make your lawn chores easy!
Don't wait until it's too late. Let our landscaping experts help you properly transition your lawn from summer to fall this year.
Contact us today to find out how we can help make lawn chores easier for you.