The sun is shining. And shining… Unless you live under a rock you probably noticed it's been an incredibly hot and dry summer. That means a big part of getting your lawn back to a healthy and uniform green will be:
Aerating your lawn in September.
Overseeding your lawn at the same time.
Why not combine these important end of season chores with the landscaping jobs you (or a certain someone) never found time to do over the summer? At some point you'll run out of "I'll do it next weekend," weekends for that garden expansion or other landscape renovation. We're sure it's still in the plan, but will you actually get to it if you haven't already? Chances are it won't happen this year. So call us.
There are plenty of other good reasons (besides a fed up spouse) to book your fall landscaping services today, including:
1. More flexibility with dates
When you book landscaping services now, you're more likely to get the work done on the timeline you want.
Generally, our crews become less busy as fall closes in (the need for grass cutting and plant maintenance falls off) so we can usually work around your schedule comfortably.
Plus, there will be fewer work delays since fall weather is more predictable than spring weather.
But you still shouldn't wait until the week before you want the work done to book it. Call now while you still have some warm weather to enjoy your new landscaping.
2. Next spring and summer will be awesome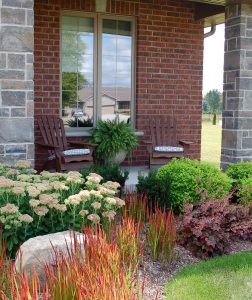 Have a landscape design and build project in mind?
Booking the work for this fall ensures a few things:
It'll get done before winter hits.
Your project won't feel rushed.
You'll be in your yard, enjoying your new landscaping while the neighbours are still scrambling to find an available contractor.
If you've decided to update your backyard patio or natural stone walkways, beat the rush by doing it this fall.
3. Less stress on new plantings
Fall is the best time to put plants in the ground; the soil is still warm enough for roots to get established before the frost, and the sun is not hot enough to bake leaves.
But if you wait too long to book, your landscaping company may not get to you until late autumn when winter is just around the corner, so you'll miss the chance to give your plants a great head start on spring.
By that time, it could even be too cold for fresh topsoil to be put down, for plants or sod to take root or even for your aeration and overseeding to work to its fullest.
The best way to avoid that altogether is by booking your fall landscaping projects now.
4. The price is right
Although not guaranteed, there's always a chance the cost of certain products may drop in the fall. Landscaping stones, for example, were more affordable last fall than they were this summer.
Scheduling your fall landscaping project today gives you the opportunity to score the best price and push your landscaping investment further.
But if you wait too long, prices could start to creep up again (supply and demand).
Booking your fall landscaping now can help you get great pricing because both supply (lots of it) and demand (not so much of it) are in your favour.
5. Keep calm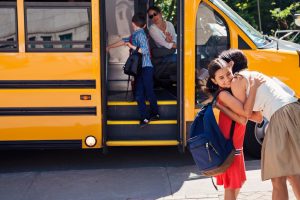 Once fall rolls around, you'll be busy with:
Enforcing the school year routine.
Settling back into work if you took time off.
Planning family events like thanksgiving.
Managing the recreation schedule (hockey practice, horseback, whatever it might be).
The last thing you want to worry about is trying to get the landscaping jobs done now that you didn't do over the summer. Or worse, waiting too long to call us. So don't!
Book those fall services and the projects with us now. It'll be a relief to know we're taking care of it for you.
Take action today!
It makes so much sense to book your fall landscaping projects with us right now. You'll get the aerating and overseeding needed to bring your lawn back to life after the summer drought, and catch up on the summer landscaping you (or a certain someone) never got around to.
Remember, now is a prime time because:
The demand is low.
You won't have to do it next year.
Your plants will be happy.
You'll save some money.
You won't have to think about it any more.
Contact our team today to schedule your fall landscaping services.